Fellow cartoonist and webcomic pal Krishna Sadasivam (@pcweenies on Twitter) last week wrote up a great comparison of Dribble vs. Behance. He concluded Behance the overall better site and with that in mind, I went over and created my Behance portfolio. I too was impressed, so much so, I wanted to share how I created my first project on Behance. As it turns out, I found out as a subscriber to Adobe Creative Cloud software package, I also get a free Prosite portfolio which I will review in another article here very soon.
Today, it's an easy article as it's in video form! Sit back and relax and let me tell you the story.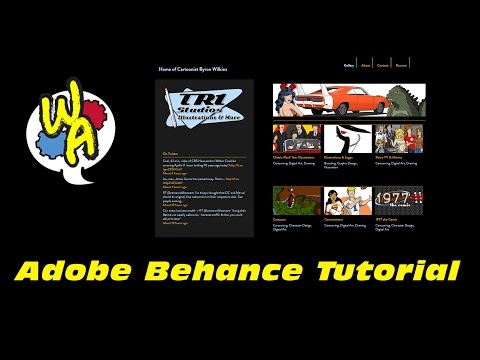 You may view my Behance portfolio by clicking HERE and view my Prosite portfolio by clicking HERE.